Troutdale Art Center Newsletter April 1st, 2021
Apr 02, 2021

a) Can you believe it's APRIL? ;and
b) Could it BE any more gorgeous??
The doors are propped open to let in spring, and it looks like we're going to have another beautiful day today (plus the first First Friday in months with light all the way through it)! Make plans to make an evening of it with a visit here, then head to Columbia River Gallery (!) and Red Trillium for more art delights, and enjoy dinner at one of our amazing restaurants. We always look forward to these evenings with you.

Troutdale First Friday ~ April 2nd; 5:00-8:00p / Troutdale Art Center / 903 E Historic Columbia River Hwy, Troutdale OR 97060
---
IN OTHER SPRING NEWS...

---

---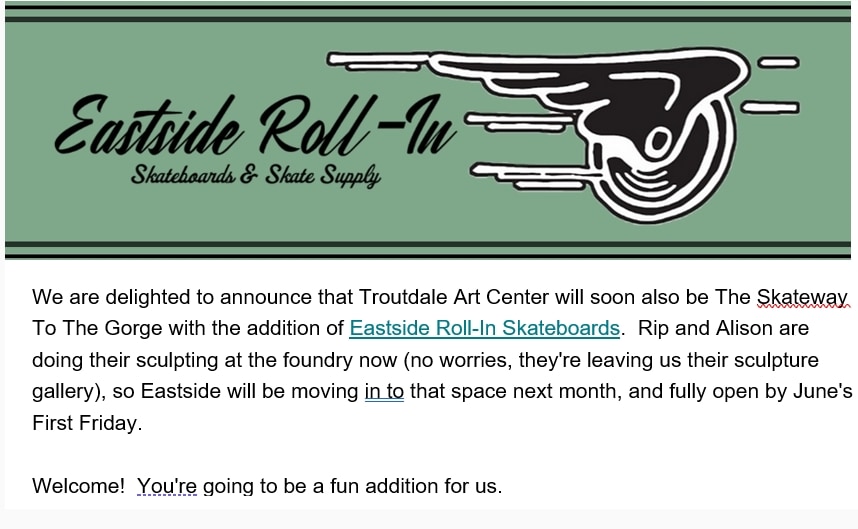 ---
Last (and a long way from least), we now have a houseful of vaccinated artists. Kathy got her second today, and Matt, Loree, Bernice, and Martha are all past the vaccine plus two weeks point. We're still all masked up when here, of course, but, particularly in combination with sunshine and open doors, it is an immense shift of outlook. We hope that you and yours are also seeing the light at the end of the longest tunnel we have walked through together this lifetime. <3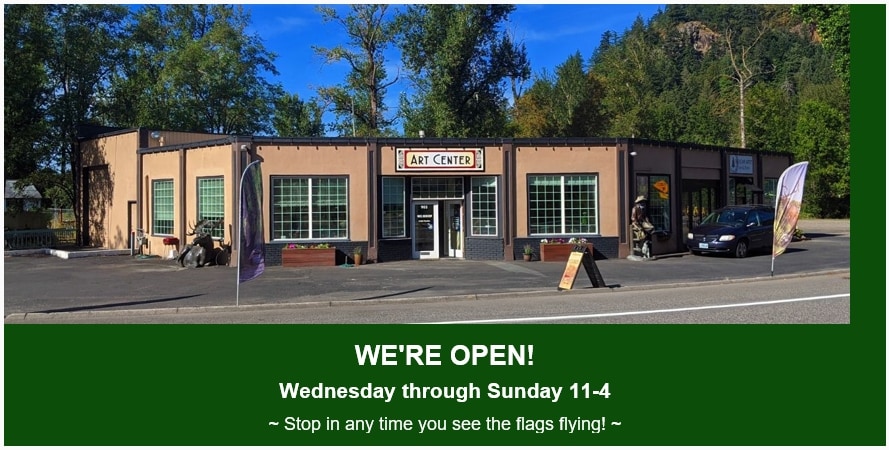 We look forward to seeing you soon!
Your friends at TAC.