Walking Into 2021
Jan 03, 2021


- excerpt from "Words From The River"

This year, I have welcomed the freshness of the year (and the exit from that last one which shall remain unnamed).
For the first time in a very long time, I have honored this opportunity to rebalance and reset.
The past three months since "retiring" from hotel management into full-time artist, have been filled with tasks, finding my feet on the new paths of the business end of art, website building, and working as hard as I ever have; but with the freedom and delight of working hard on my own terms. It is a joy a long time coming.
The steady mundane breeze, for so much of the past fifteen years, has been more a pushing wind. I brought that push with me into the first steps of a renewed journey. So this moment is a reminder...
I am an artist.
Before I was an artist, and throughout being an artist, I am a writer.
That is the core of the truth, and that balance of creation needs be the groundstone of I Do.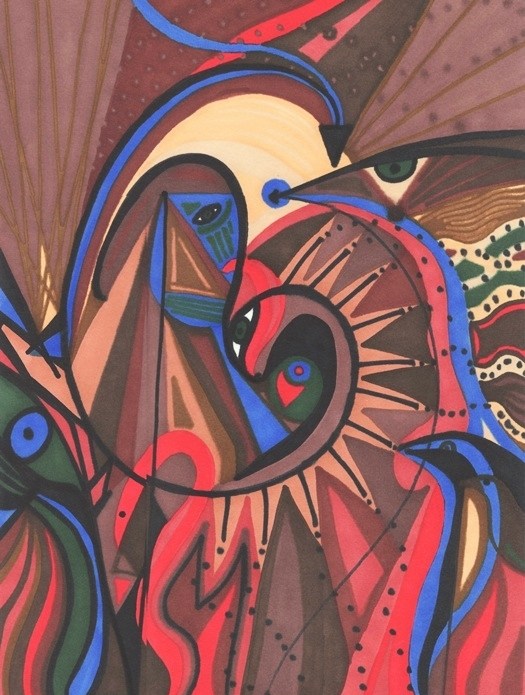 "The Core Of A Truth"; LLH 2009
This year I walk into the breeze at my own pace, follow my path where it leads me, and find my way back to the still and quiet places of my heart home, where the art and the writing are born.

Welcome back. I have missed you.
L,L