ARTIST NOTES
Most of these are from a Series of Missives via email message in the first days of The Mirror Project [2010], to one of three friends. At that point, a screenshot of the email showed the picture to the left and the text to the right. Which was lovely, and which is now a nonexistent function. Nonetheless, the thoughts hold true.
With any disclaimers noted on the Missive.
---
STORY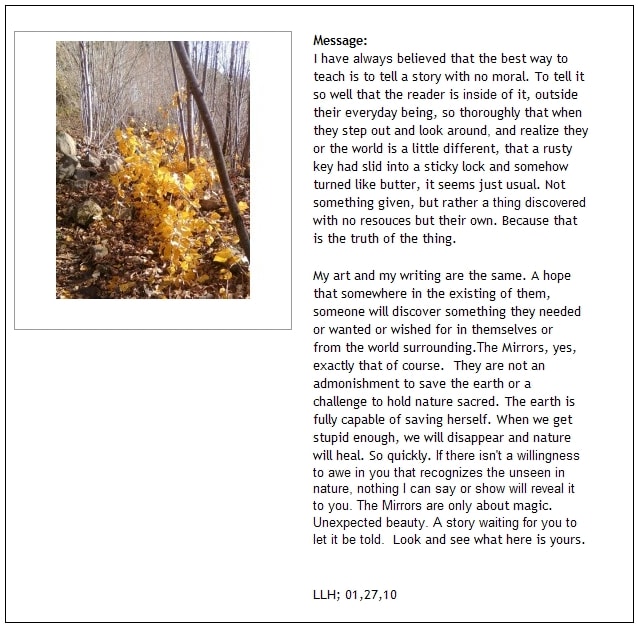 ART
---
ART BECAUSE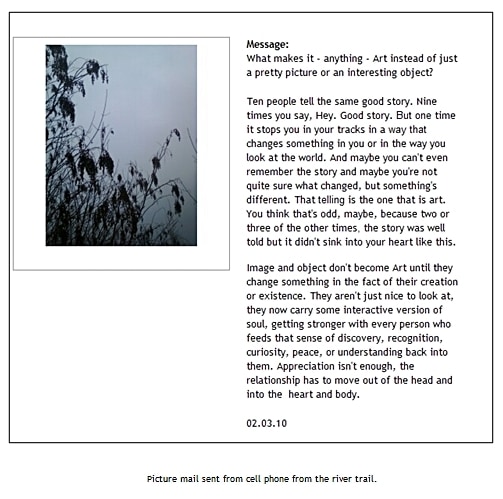 ---
NATURE VS. NURTURE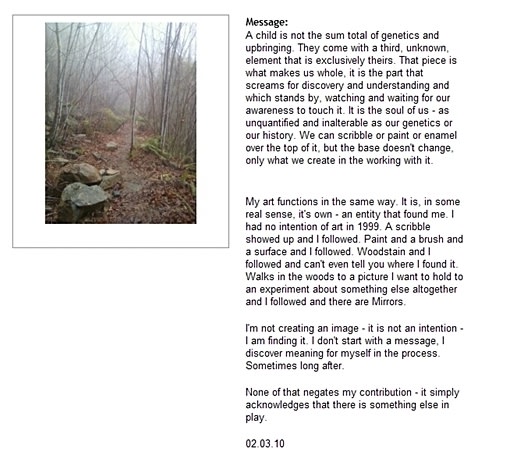 ---
SLIVER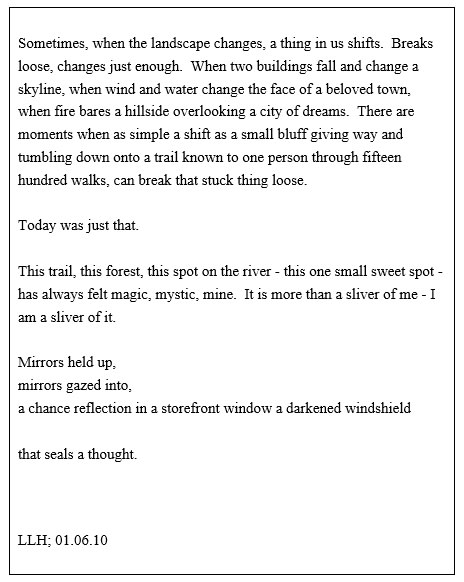 ---
MIRROR WALK I [not realized thought. See Mirror Walk II below.]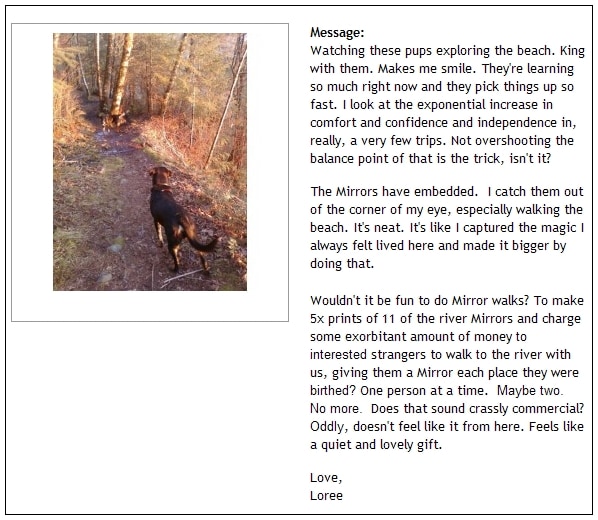 ---

MIRROR WALK II [as yet unrealized thought. I'll get back to the Why future.]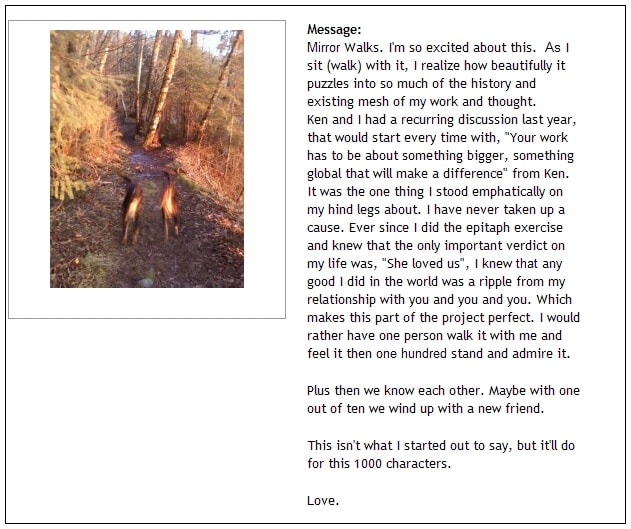 ---
CRUX
This is the one with the disclaimer. (Waiting for the appearance of the Disclaimer was the one reason you stuck all the way to the end, wasn't it?)
This was me in early idealism, and, in retrospect, I'm not certain what set me off that day.
Now, I still don't need to be Rich, and I don't give a damn about Famous. However, I would dearly love to be comfortable and for my work to be acknowledged.
And to be able to support myself working my effective conscious hours towards building something that is for the work that I have done, rather than than to the benefit of the company I am working for.
So, in the overview, I guess I'm okay with this one. [Although I actually adore Basquait.]
LH